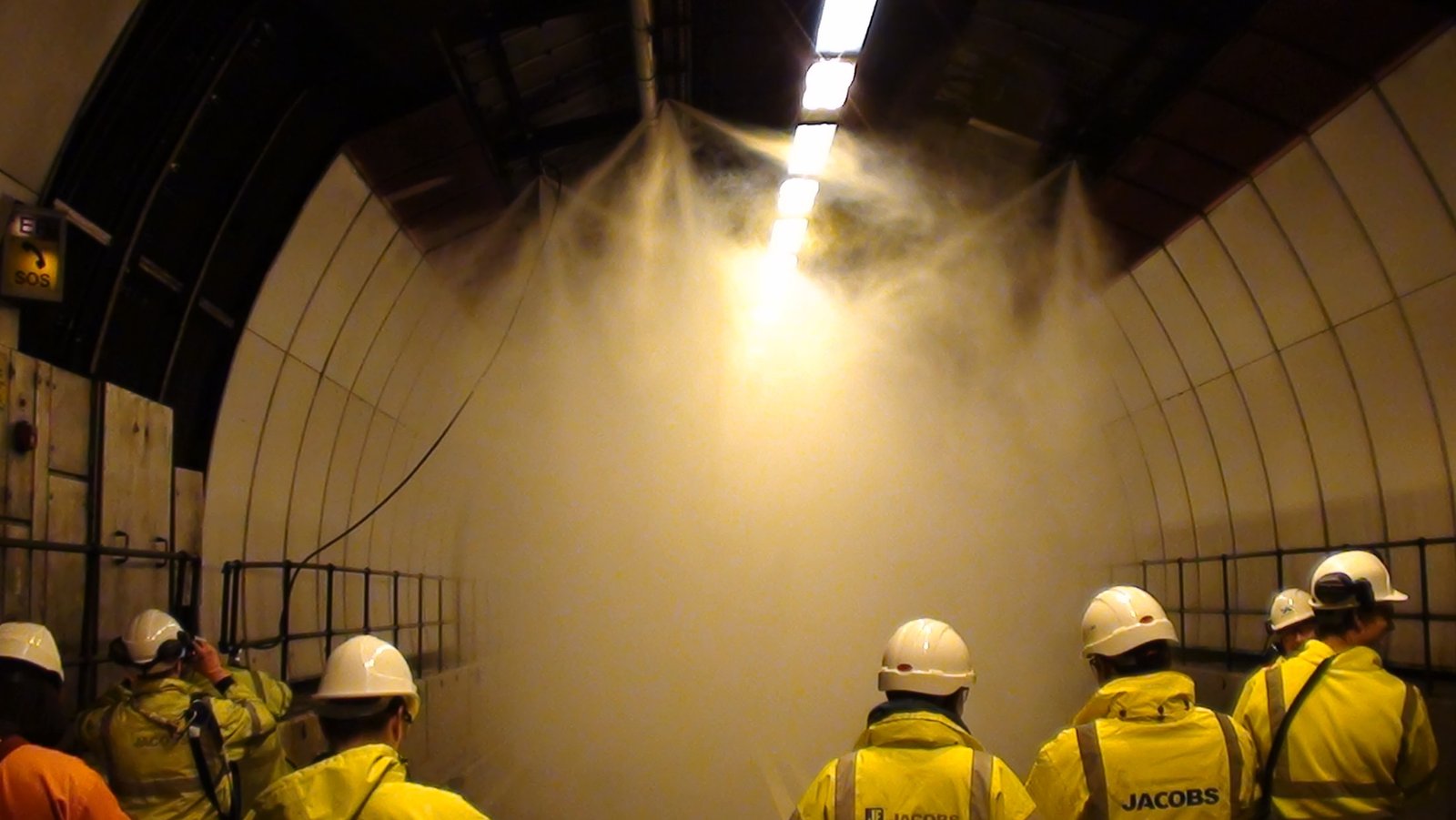 Application in Road Tunnels
As the increasing the number of the road tunnels and also the vehicles passing through these tunnels, the risks in passing are increasing. The tunnels can be considered as a very risky place, due to the limited space inside the tunnels and the possibility of fire. The incidence of fire in a tunnel area greatly increases the temperature over time, as well as the heat and fire caused by hot gases threaten the lives of the people. The occurrence of an incident in the tunnel also causes damage to the tunnel structure, sometimes damages are irreparable and maybe cause the heavy traffic before the tunnel. According to the mentioned issues, we have to raise the safety level of road tunnels.
The company designs and installs the water mist systems to use in road tunnels. An example of testing this method is shown in the following figure.
A water mist system is a fire protection system which uses very fine water mist (the pressure more than 100 bar). The small water droplets allow the water mist to control, suppress or extinguish fires by cooling both the flame and surrounding gases by evaporation, displacing oxygen by evaporation and attenuating radiant heat by the small droplets themselves.
This firefighting method is also recommended in the PIARC and NFPA 502 standards.